Tripawds is a user-supported community. Thank you for your support!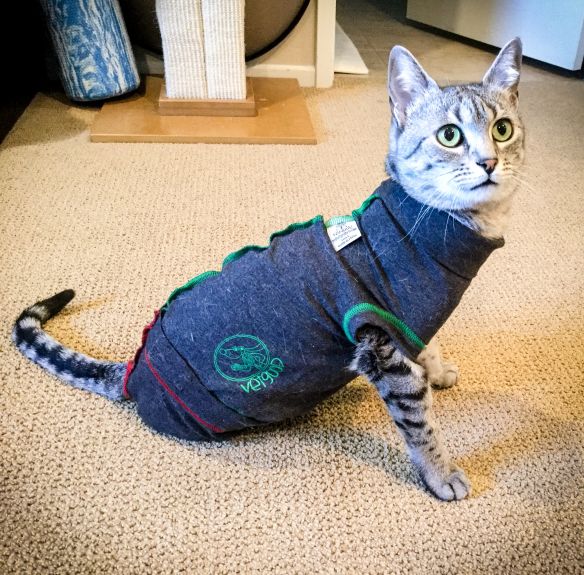 Its hard to believe its only been a week since Tia's surgery.   She has made a ton of progress in the week, and things have settled into a workable routine.
Today her larger sized suit arrived from Vetgood.  The medium was so tight on her torso it was making her "freeze and flop".  The large size fits better in the torso, but the bottoms were too big.   So, I am using the smaller size bottoms and the large top.   She no longer freezes and flops over and seems to be mobile in this new configuration.
She is happy to have the cone off, I think.
Her stitches look great, no redness and the swelling and bruising has gone down significantly.  Looking forward to getting them out on Monday!